Looking for best quality Jasmine Attar? Now order pure & authentic Jasmine Attar within comfort of your own home.
This is an authentic Indian Jasmine Attar manufactured in Kannauj district. The attar oil contains a rich sweet fragrance of hydro-distilled Jasmine Sambac flowers blended with Indian Sandalwood.
What is Jasmine Attar?
Jasmine attar is natural fragrance oil obtained from the flower of Jasmine. The attar has romantic, sensual, and beautiful fragrance loved by both men and women. It is one of the most demanding and exclusive natural attar oils produced in-house by Kannauj Attar.
Known for its amazingly seductive fragrance, Jasmine Attar is a globally popular & in demand natural attar that is sensuous, fruity and bit complex.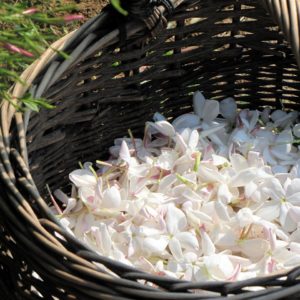 It is organic and extracted through traditional ways that makes it more special. The Jasmine Attar also carries rich tone of Jasmine and sandalwood. It is one of the finest attar oil & scent available in today's time.
How Jasmine Attar is Made?
Jasmine Attar is made through the hydro-distillation of flowers of Jasmine Sambac plants. The process of distillation of Jasmine Attar takes place through traditional attar-making method, also known as Deg-Bhapka method in local language.
The beautifule, white colored Jasmin sambac flowers are put into a copper vessel (Deg) containing water and sealed. The aromatic vapors produced by typically burning cow dung as it offers better control over the temperature.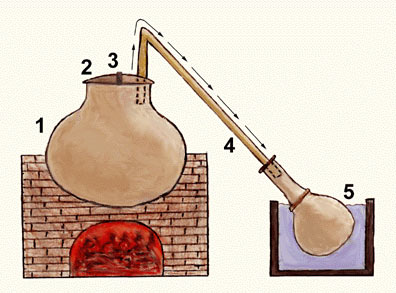 When the temperature increases slowly the vapor passes through bamboo pipes (also known as chonga) and pass into another copper vessel which contain base oil(typically Sandalwood oil) which sits below the larger distilling one containing the flowers.
Significance of Jasmine Attar in Astrology:
Jasmine is associated with the sign of Cancer. In Astrology Cancer is the only zodiac sign that is is ruled by the moon. The time when this zodiac sign rules (In month of July) is partly the time of the year when Jasmine flowers are harvested for perfumery.
FAQs Related to Jasmine Attar:
How does Jasmine Attar Smell Like?
The perfume has subtle, sweet, floral and rich aroma. Perfect to create romantic environment with floral top notes.
How long does it last?
When applied on skin, it lasts for 4 to 8 hours in normal conditions. On clothes its essence stays longer for more than a day.
What are the health benefits of Jamine Perfume Oil/Attar?
Natural Jasmine perfume oils comes with various healing properties besides its beautiful and refreshing floral fragrance. Its fragrance can be helpful improving health conditions such as depression, insomnia and other stress related problems.