The legendary perfumers of ancient Kannauj created a unique scent that would capture the fragrance of earth when first touched by the monsoon rains. Extracted from parched clay and distilled with ancient techniques, it is today known as mitti attar – Earth's perfume. Being one of India's oldest attar perfumeries, we inherit the art of capturing this beautiful scent.
The Making of Mitti Attar
Sourcing Earthen Pots for Distillation
Clay is extracted from the topsoil of earth and baked in a kiln,
then these earthen pots are immersed in water within copper cauldrons known as degs,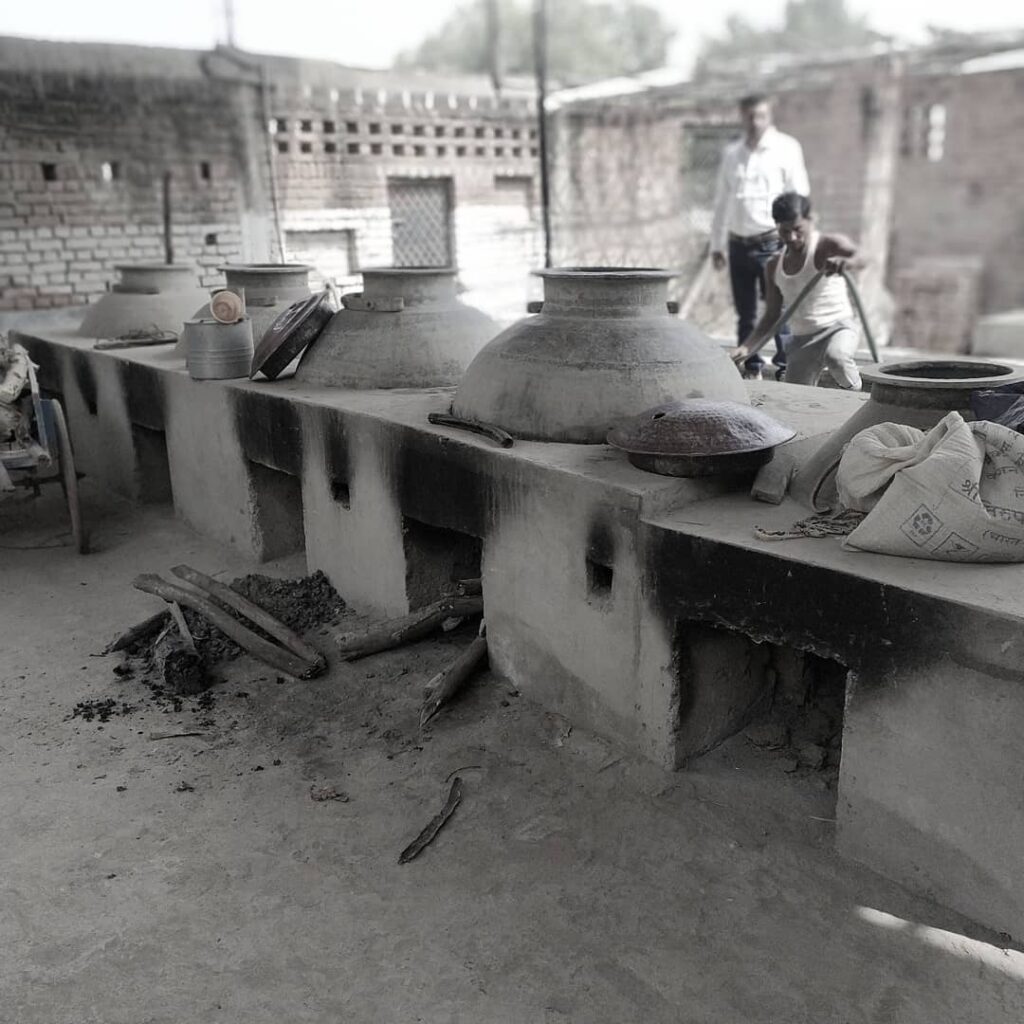 Traditional Distillation
Dsitillation of Mitti Attar takes place in ancient manner known as Deg & Bhapka technique. A cow-dung fire is then lit underneath the cauldron containing clay pots and the vapour travels through bamboo pipes to condense in receivers (bhapka), over a base of oil, to form the attar. The process is called hydro-distillation.
Why Kannauj Attar?

Priority Shipping
Shipping Globally with Average Transit Time of 3 to 5 working days

Certified Ingredients
Our attars and essential oils are free from harsh chemicals.

Traditionally Distilled
It is considered as the best technique to capture true nature essence.
Our Commitment
Bringing the finest quality ingredients to you in thier purest form.